Initial Assessment (Pediatric)
$
140
starting rate per session
Follow Up (Pediatric)
$
70-90
starting rate per session
Follow-up appointments include add-ons with reiki healing, crystal healing, S.I.T. and/or facial acupuncture. Visit our online booking tool to see details and pricing.
Package pricing available.
Massage Therapy / Osteopathy
Deep Tissue / Pre- or Post-Natal / Lymphatic Drainage / Swedish
$
100
starting rate per session
Cupping
$
65
starting rate per session
Massage add-ons include rapid neurofascial reset, cupping, meditation, reiki and hypnotherapy. Visit our online booking tool to see details and pricing.
Package pricing available.
Patients may be charged additional fees for the provision of telephone medical consultations, medical certificates required for work, school, or insurance purposes, or for testimony in court.  Red Leaf Wellness relies on the Alberta Medical Association's Regulated Fee Schedule where possible to determine appropriate rates.
As a value-add we offer web-based insurance claim processing on your behalf.  In addition to convenience, having a direct link between us and your insurer leads to faster claims processing and increased accuracy.
Please note that while many insurance policies do cover acupuncture care, this office makes no representation that yours does. Insurance policies vary greatly in terms of patient eligibility, provider eligibility and percentage of coverage for acupuncture care. Because of the variance from one insurance policy to another, we require that you, the patient, be personally responsible for confirming eligibility and for the payment of any product or service fees not eligible for coverage.  It is your responsibility to research possibilities of any further reimbursement from your insurance company for any services or amounts denied.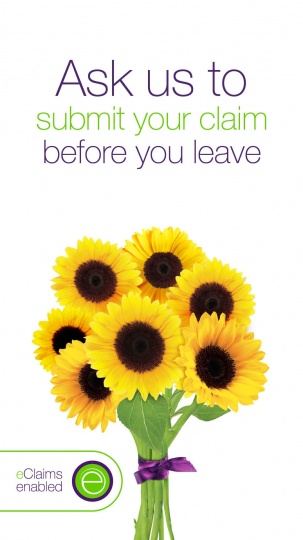 Blue Cross
Chamber of Commerce Group Insurance
CINUP
Cowan
Desjardins Insurance
First Canadian
Great-West Life
Green Shield Canada
Industrial Alliance
Johnson Inc.
Johnston Group Inc.
Manulife Financial
Maximum Benefit
SSQ Financial Group
Sun Life Financial
Life is complex and we do understand that. Please understand that if we are holding a spot for you, other people cannot book during that time. The nature of the scheduling means that about 24 hours in advance, most of the people who wanted to come in on a certain day have already booked. Since our clinic relies on volume, we need to keep a full schedule to keep our fees in the affordable range that means so much to our clients. When you cancel too late for someone else to take your spot, this makes it hard for us to keep our doors open.  A credit card on file is required to fully confirm all appointments.  Appointments cancelled with less than 24-hours notice are subject to a $50 cancellation fee. "No Show" appointments are subject to a fee equal to 100% of the scheduled service value.